ABOUT CAROLINA STANDARD
Carolina Standard is a premier real estate photography company servicing North Carolina, South Carolina, and Virginia. We provide property photography and virtual tours for web and print marketing, for the real estate industry, independent businesses, restaurants and hotels.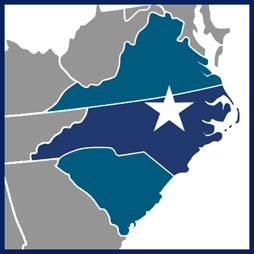 OUR TEAM
Sterling Stevens (President) is an award-winning and experienced assignment photographer. He founded Carolina Standard to serve the commercial real-estate industry to provide affordable solutions for quality imagery to local and regional companies. His primary roles are business administration and client relations.
Chris Jones (Vice-President/Principal Photographer) is a well-established, premium real-estate photographer based in Raleigh, North Carolina. As principal photographer, he manages the quality and delivery standards provided by Carolina Standard for every project.

PHOTO SERVICES
3D tours / Matterport
Commercial real estate and offices
Apartments / multifamily
Builder homes
Hotels
Restaurants
Retail/Shopping
Medical
Drone photography and video
For packages, pricing, and further information, please contact us at info@carolinastandard.com or (919) 670-0870